Olena Hrabovska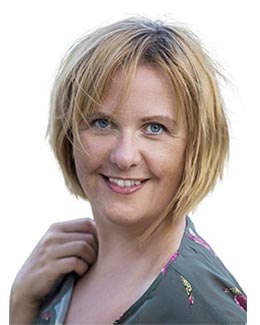 Seniour Officer, CAD Department
E-mail: оlena.r.hrabovska@lpnu.ua
Education:
1996 – 2002 – Ivan Franko National University in Lviv, Department of Philosophy. MSc in Philosophy.
2003-2006 – Lviv Polytechnic National University, PhD studies on Dialectics and Methodology of Science.
2017-2018 – Birkbeck, University of London, Department of Computer Science and Information Systems. MSc, Information Technology.
Scholarships and Awards:
2002 – 2004 - Advanced International Course on Human Rights Protection. Helsinki Foundation for Human Rights, Warsaw, Poland.
2007-2008 – L.Kirkland Fellowship Program. Adam Mickiewicz University, Department of Law and Administration, Poznan, Poland.
2012 – 2013 – Fulbright Faculty Development Program. Human Rights Center of the University of Minnesota, Minneapolis-St.Paul, MN, USA (2012/2013).
2014 – Fellowships Research & Experience Program, Kasa im. Mianowskiego (Foundation for the Support of Science).
2016-2017 – National Scholarship Programme of the Slovak Republic (SAIA), research topic "Best international practices on combiting hate speech", University of Presov (Slovak Republic).
Career:
2002 – 2003 – teacher at the "West-Ukrainian Collegium".
2003 – present – director and coordinator of national and international projects. Over 50 implemented projects under the financial support of the European Commission, Council of Europe, UNDP in Ukraine, International Renaissance Foundation, EVZ Foundation etc.
2005 – present – trainer in non-formal education. Over 150 training courses in national and international programs.
2009-2011 – application evaluation expert of the Fulbright Scholarship Program.
2013 – present – independent consultant in the field of strategy development, project management & fundraising.
2018-2019 – project evaluation expert of the Lviv Region State Administration.
2020 – 2022 - representative of Ukraine in the Joint Programming Committee of the PL-UA Interreg Next 2021-2027 Programme.
2022 – present – Senior Officer at CADS Department, Lviv Polytechnic National University.
Professional competences:
Proved knowledge and practical skills on effective management at all stages of the project cycle, development and implementation of standards and procedures.
Understanding procurement procedures, budgeting and project evaluation.
Experience in the training design based on the adult learning methods ( Kolb's learning process cycle, learning-by-doing, deconstruction of knowledge).
Practical experience in microlearning program design with the use of interactive technology.
Languages: English – C1 (IELTS Academic – 7.5, 2017), Polish - – С1/С2, German – А2.
Research interests:
Information technologies in education, digitalization of education, interactive learning.
Strategic planning, project management.
Human rights, civic education, civil society.
Main publications:
O.Hrabovska, N.Kostyshyn. Forges of Nationhood. Civic Education for Youth through the History of Crafts. – Ternopil, 2021. Available at: https://rcfres.org/wp-content/uploads/2021/09/gorna_web.pdf
"Data Analysis and Development of Recommendations for Action in the Fight Against Antisemitism and Xenophobia Towards Roma People in Ukraine: For Equal Rights and Equal Opportunities "(V.Likhachev, M.Yasenovska, O.Hrabovska, O.Vesnianka, B.Huryy, K.Deineko) – Kyiv, 2017
Olena Hrabovska, "Liberty and Freedom in a Human Rights Paradigm", 22 Minn. J. Int'l L. Humphrey Supp. 72 (2013).
O.Hrabovska, Y.Borenko, "Still Coming Back to Crimea: Human Rights Education through Media. Guide for Educators. "– Lviv, 2012
O.Hrabovska (ed.) "Human Rights Based Approach in the Content of School Curricula and Textbooks. Analysis Paper". - Lviv, 2012
O.Hrabovska, M.Yasenovska and others, "Right to education in Lviv region: monitoring report". Lviv, 2011
A.Khristova, O.Hrabovska, "Right to property in Ukraine: problems and perspectives". Lviv, 2008
O.Hrabovska, "To the Problem on Accountability of Civil Society, "In: Know-how of Non-Governmental Organization in Practice of Public Interests Protection, IAPS, Kyiv, 2008, pp. 4-14
O.Hrabovska (ed.), ""Way to Europe" – Methodical Guide for Trainers in the Issues of European Integration", Lviv, 2007
O.Hrabovska (ed.), "Judicial protection of refugees in Ukraine", Lviv, 2007
O.Hrabovska, A.Sokolov, "Protection of the Labor Rights of the Workers of Budgetary Sphere in Ukraine", Lviv, 2007
O.Hrabovska. "Right to Life: History and Philosophy", In: Right to Life: European Standards and Ukrainian Reality. – Kharkov, 2007, pp. 13-24
O.Hrabovska (ed".) Protection of Property: Precedents and Comments", Lviv, 2005
O.Hrabovska, "Problem of the social crisis in the concept of Pitirim Sorokin" In: Journal of the National University "Lviv Polytechnic", series: Philosophical Sciences, 2005 Nr 525, pp. 71-77